Emerging Tech in P&C Insurance: It's Not About the Technology - Strategy Meets Action
December 06, 2017
There is no question that understanding the technologies themselves are important, but from an insurance point of view, it is not about the technology – it is about what the technologies mean for customers, risks, and operations.
Guidewire Insight
There's no denying that emerging technologies can and will change the way insurers do business. How it will change is a question that requires further thought, as Mark Breading, Partner at Strategy Meets Action, ponders in his latest blog. "It is both exciting and scary for industry executives to contemplate the implications of driverless vehicles, artificial intelligence, the Internet of Things, wearables, and many other important technologies," he writes. "It is also easy to get wrapped up in the technology." Breading goes on to write "it is about what the technologies mean for customers, risks, and operations." We at Guidewire agree; in an era of relentlessly digitizing commerce and automation, rapidly evolving into an era of new data sources and artificial intelligence, applying new technology to specific insurance needs and processes becomes more important than ever.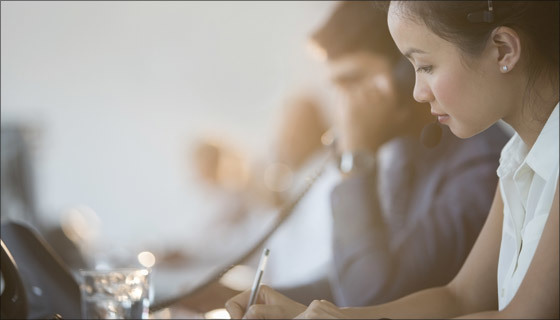 Optimizing Claims – A Win-Win for Insurers and Customers
July 11, 2017
The claims operations in most insurance companies are huge. It is also important to consider that a relatively small improvement in claims can translate into a significant increase in operating margin. Now this is not news to most insurers and over the past few years many have made a lot of enhancements in claims processes but there is still room for improvement and one answer is predictive analytics.
Guidewire Insight
Claims analytics can enhance the bottom line in many ways, including reducing settlement lags and claims payout, automatically assigning adjusters according to priority and skill set, and reducing leakage in terms of both expense and indemnity. One current customer experiencing this is commercial lines insurer Atlas Financial Holdings. In this blog, Stuart Rose, market strategy director for Guidewire Predictive Analytics, identifies some of the benefits of predictive analytics in claims and how Atlas realized them.
Defining the Engagement Era System
June 01, 2017
The guiding principle for engagement era systems is to enable the insurer to meet users on their own terms, to provide the experiences and journeys that they want. Rather than equating "users" solely with customers, as most commentators do, we at Guidewire define "users" to be customers, agents, and insurance knowledge workers. Users have many expectations. When viewed under the lens of engagement, a number of these expectations rise to the top.
Guidewire Insight
Designing for user engagement starts with user journeys, which require seamless integration between Digital Experience solutions and Operational Systems of record. Digital Experience solutions need to support a variety of channels and engagement modes for each journey. Operational Systems must support the journeys for both transactional and analytical purposes—in fact, all of the permutations of channels, engagement modes, journeys, and integrations with operational systems that make up the total engagement experience that we aspire to support. In this second of three blogs on the topic, Guidewire's Brian Desmond explores the attributes of engagement era systems in more detail.
Telematics: a Win-Win Proposition for Carriers and Customers, and a Door Opener for the Future of Insurance
August 15, 2017
With telematics, let us imagine a very changed industry, not only at an operational level, but also on a deeper basis, potentially with a redefined business model and relationship with its customers. It is not hard to envisage new business models, also built in partnership with related industries, providing the opportunity to realize that cultural shift from "adjusting" to "preventing" risk; with positive impact both for customers and insurers.
Guidewire Insight
In a recent white paper SwissRe offered its perspective on the value of telematics to insurers and customers. It sets out some simple points that, considered together, provide a concrete picture of how the future of insurance could look. In a recent blog, Guidewire's Marco Burattino extracts some of the white paper's key points and shares his thoughts, including that telematics presents a very important opportunity to the insurance industry – to take care of the communities it serves more effectively and improve customer life quality.
The Engagement Era: Elevating the Work of Insurance
June 22, 2017
Insurance knowledge workers spend far too much of their time on repetitive, mundane work that offers little value to the policyholder or agent. Guidewire's Value Consulting team has worked on more than 300 engagements over the last decade. Based on this experience, we estimate that 80% of workers' time is spent on basic tasks and compliance
Guidewire Insight
In this third of a three-part series, Guidewire's Brian Desmond identifies another important outcome when insurers embrace the engagement era by using engagement era systems. It is the potential to elevate the work of insurance. These systems offer myriad benefits to insurers, including the ability to gain time that can be invested in more strategic work so that knowledge workers can better apply their expertise and experience.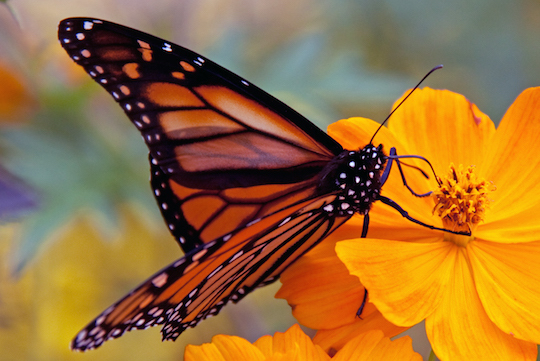 State of P&C Insurance Core Transformation 2017 – Beyond the First Wave | Insurance Innovation Reporter
June 01, 2017
Insurance carriers are making an unprecedented investment in transforming their policy, billing and claims systems and processes. We are in a unique period where the convergence of aging legacy platforms, complex market dynamics, and a mature vendor landscape has made transformation a top priority for carriers of all sizes and profiles. We expect core system transformations will continue to be a top priority for insurers — regardless of size and product mix — in the coming year.
Guidewire Insight
Core system transformations are not slowing down; they're becoming more robust. Just getting by with the tools and technology to process a policy is no longer acceptable. Insurers are in need of more than just up-to-date systems so they can adapt to a changing market and customer demands. According to PwC's recent report, "Top insurance industry issues in 2017" key trends in three areas — Digital transformation and analytics, Greenfield and Cloud, and Specialty and E&S — have recently been dominating the firm's conversations with the industry. In this column, PwC Insurance Advisory Services Partner Imran Ilyas explains what's behind these trends and why core system transformations are the crucial foundation to insurer innovation.
Digital and Core Are Top Tech Priorities for Commercial Lines Insurers - Novarica Insurance Blog
August 01, 2017
Commercial lines CIOs and business executives should consider the following top technology priorities: enhancing business intelligence tools, including predictive analytics, through a data strategy, governance, and good data process; upgrading policy administration systems for significant financial benefits; updating claims management and automating the claims process; and extending functionality of both agent and customer portals.
Guidewire Insight
With all the technology shaping the commercial lines business, having core systems capable of supporting it is more important than ever. A recent blog from Novarica's Martina Conlon identifies some of these technologies and the needed back-office capabilities, including predictive analytics, through a data strategy, governance, and good data process. We at Guidewire agree and continue to invest in, and deliver, core and data solutions to help commercial insurers drive premium growth.
ITA Pro Magazine - June 2017 - 23
June 20, 2017
Even before the ball dropped to signal the start of 2017, it seemed obvious this year would be a wild ride. For those following the moves of our leading technology solution providers, it was difficult to keep up as mergers and acquisitions moved at a pace not seen for years. Throw in the influx of insurtech companies, the already crowded core-solutions market, and the threat of major technology companies hanging over the heads of everyone in the industry—solution providers and insurers—and there were more than enough issues to keep us thinking for months.
Guidewire Insight
"It's difficult to be a core system technology company," says Guidewire CEO Marcus Ryu. "The functional footprint to have a minimal offering is substantial. You can go a long time before being rewarded. That's a risk prospect. When we started Guidewire, we had more of an open field. It was difficult, but the competitive landscape now is less favorable for new entrants. Entrepreneurs interested in the industry are not generally looking to build a core system, but are looking at starting a new style of MGA or applying some horizontal technology in IoT, drones or machine learning and apply it to an insurance problem. That's much more of the orientation we've seen." Ryu and other core system provider CEOs share their thoughts on today's market in this ITA article.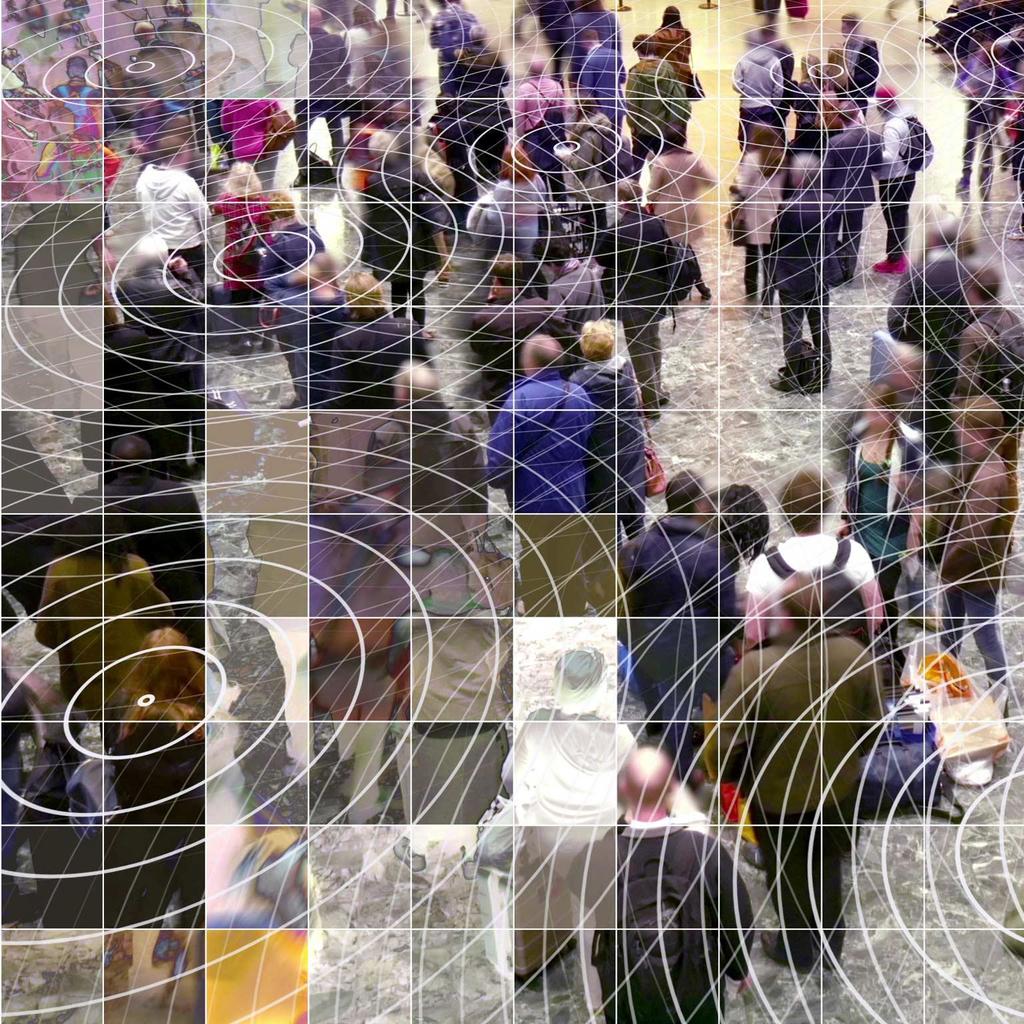 An insurer's journey to better customer experience: A conversation with Allianz's Firuzan Iscan | McKinsey & Company
May 16, 2017
We are linking customer-satisfaction improvement with business impact through this willingness to recommend in two ways. The first, of course: once a customer becomes loyal, he or she tends to retain his or her policies with us. The second way: through new promoters, we can gain more new customers. In many cases, we are also observing cost reduction, because the solutions we are offering to our customers remove some steps from their journeys.
Guidewire Insight
With the influx of newer "consumer-friendly" entrants to the P&C market, customer experience has become a competitive differentiator. Insurers must make customer centricity a priority. German insurer Allianz is learning to view customer journeys from an outside-in perspective. In 70 projects spanning 24 corporate entities in the first year, the effort spawned a rethinking of digital strategy and corporate culture. In this McKinsey Q&A, Firuzan Iscan, head of customer and distribution experience at German insurer Allianz, describes the journey.