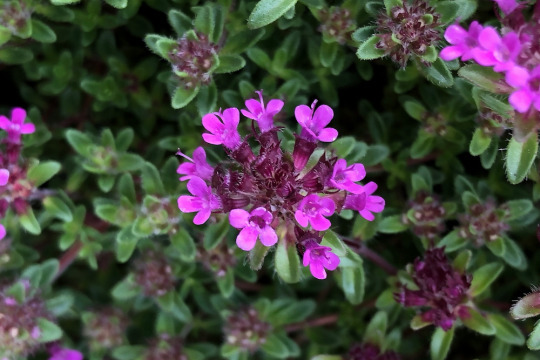 P&C Core Platforms and InsurTechs Are Converging in New Ecosystems | Insurance Innovation Reporter
July 03, 2018
P&C core platform vendors now have an opportunity to cultivate ecosystems that bring together the strengths of their platforms and InsurTechs. Core platforms now offer a much greater range of capabilities (especially for customer experience and data/analytics) but they don't match the cutting edge capabilities and use of emerging technologies, such as AI, that we see with InsurTechs. InsurTechs are pushing the envelope in terms of the art of the possible for the industry, but most lack the breadth and depth required to stand on their own.
Guidewire Insight
In his Insurance Innovation Reporter commentary, Gartner's Jeff Haner shares his view of core platforms in the InsureTech era. He says, "Leading P&C core platform vendors are now actively recruiting InsurTechs as ecosystem partners, integrating them with their core platforms, and providing venues (such as accelerator libraries or app stores) to make InsurTech offerings available to their customers." We at Guidewire agree. Our role in this instance is to link data streams and services into the operations managed by our core systems. Many InsureTechs have joined the Guidewire PartnerConnect program to build reusable integrations with our core systems. And, we're constantly on the lookout for innovative technologies and companies to bring to our platform.
Business interruption and cyber incidents dominate risk landscape for companies of all sizes and sectors in 2018 - Press | Allianz
February 08, 2018
Business interruption and cyber incidents are this year's top business risks globally, according to the 'Allianz Risk Barometer 2018.' Larger losses from natural catastrophes are also a rising concern for businesses, with the record-breaking 2017 disaster year also ensuring climate change and increasing volatility of weather appears in the top 10 most important risks for the first time. Meanwhile, the risk impact of new technologies is one of the biggest climbers, as companies recognize innovations such as artificial intelligence or autonomous mobility could create new liabilities and larger-scale losses, as well as opportunities, in future. Conversely, businesses are less worried about market developments than 12 months ago.
Guidewire Insight
According to the Allianz Risk Barometer, for the first time, cyber incidents rank as the most feared business interruption trigger, with business interruption also considered the largest loss driver after a cyber incident. Risks, such as these, are evolving rapidly and pose unique underwriting and pricing challenges for insurers. Complexity and non-obvious patterns of risk linkage and risk accumulation require more diverse and dynamic data sets to be modeled effectively. Guidewire Cyence Risk Analytics exists for this reason. The data listening and risk analytics solution combines internet-scale data curation from public and proprietary sources together with machine learning and robust risk modeling to enable risk selection, pricing, and analysis of risk accumulation.
Counting the Cost: Cyber Exposure Decoded
January 04, 2018
Lloyd's Class of Business team estimates that the global cyber market is worth between $3 billion and $3.5 billion. Despite this growth, insurers' understanding of cyber liability and risk aggregation is an evolving process as experience and knowledge of cyber-attacks grows.
Guidewire Insight
Emerging risks such as cyber, business interruption and reputational risk, increasingly pose unique challenges for insurers. These risks have a rapidly changing character and lack of claims history to inform underwriting and pricing. Their non-obvious patterns of risk linkage and accumulation lead to even more complexity. And, they require more diverse and dynamic data sets to be modeled effectively. It's clear there is a greater need for data listening and risk analytics solutions and understanding how the solutions will assist insurers underwriting these "21st century risks" that have gone underinsured or uninsured for so long. This report from Lloyd's and Cyence (now part of Guidewire) provide insurers who write cyber coverage with realistic and plausible scenarios to help quantify cyber-risk aggregation.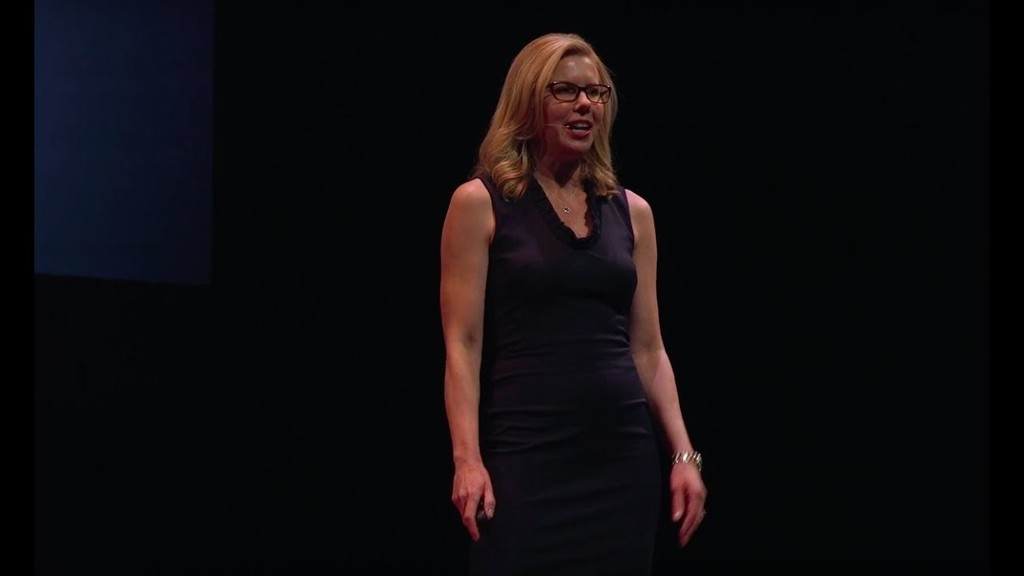 How Technology is Changing the Stale Insurance Industry | Laura Drabik | TEDxSantaClaraUniversity
May 14, 2018
New business models like a sharing economy (Airbnb and Uber) and social brokers are emerging in insurance. Disruptors in the market called "InsurTech" innovators are capitalizing upon these opportunities. The insurance industry of tomorrow, will be incredibly different from what we see today. Unlike today, it will be a technology savvy, youthful and cool market to work in. Millennials will be a big part of that change.
Guidewire Insight
There has been more disruption in the P&C insurance industry over the past few years than in the preceding few decades. In this video of a talk at a TEDx event targeting millennials, Guidewire VP of Business Innovation Laura Drabik shares her experience in the industry and where the innovation in the industry is headed. She shares many important lessons from her career, including a powerful experience as an insurance adjuster. It is evident from her talk that she is passionate about the industry and recognizes the importance of it. She is one of the many here at Guidewire who hold strong convictions about the P&C industry and vital role it has in society.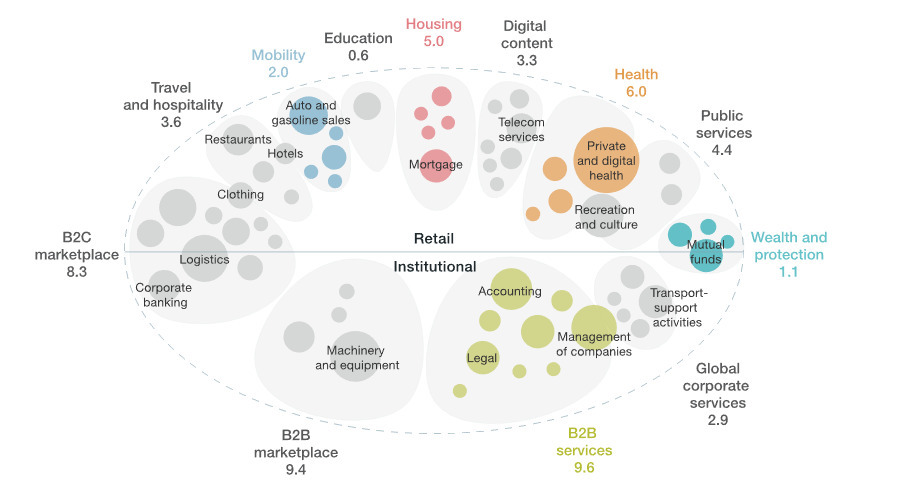 Insurance beyond digital: The rise of ecosystems and platforms | McKinsey & Company
January 19, 2018
To succeed in ecosystems, insurers will have to take a hard look at their traditional roles and business models and evaluate opportunities to partner with players in other industries. They must also understand how ecosystems will shift value pools and change the nature of risk. Adopting an ecosystem mind-set will be an arduous journey for many insurers, but those that understand this evolving landscape can take the first steps to creating new revenue sources.
Guidewire Insight
This McKinsey article lays out a provocative vision of how insurers will have to reinvent their value propositions and participate in emerging global business ecosystems. We, at Guidewire, agree that P&C insurance is an industry in rapid change and shifting profit pools. The mission of our industry platform is to help insurers harness the powers of core, digital and data and capitalize on the opportunities that emerge from such change.
Emerging Tech in P&C Insurance: It's Not About the Technology - Strategy Meets Action
December 06, 2017
There is no question that understanding the technologies themselves are important, but from an insurance point of view, it is not about the technology – it is about what the technologies mean for customers, risks, and operations.
Guidewire Insight
There's no denying that emerging technologies can and will change the way insurers do business. How it will change is a question that requires further thought, as Mark Breading, Partner at Strategy Meets Action, ponders in his latest blog. "It is both exciting and scary for industry executives to contemplate the implications of driverless vehicles, artificial intelligence, the Internet of Things, wearables, and many other important technologies," he writes. "It is also easy to get wrapped up in the technology." Breading goes on to write "it is about what the technologies mean for customers, risks, and operations." We at Guidewire agree; in an era of relentlessly digitizing commerce and automation, rapidly evolving into an era of new data sources and artificial intelligence, applying new technology to specific insurance needs and processes becomes more important than ever.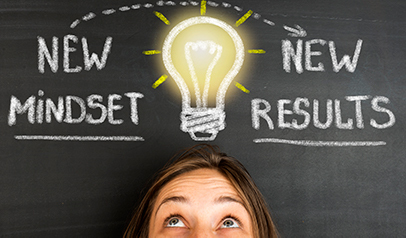 The 5 Big Initiatives in Commercial Lines: Big Shifts in Priority = Transformation in Action - Strategy Meets Action
March 06, 2018
Transformation is underway in P&C commercial lines – finally! The nature and speed of the transformation will play out quite differently for small/medium/large commercial, workers' comp, and specialty lines. And the stage of the transformation journey may be very different based on business strategies, the appetite for innovation, emerging technologies, InsurTech, and the geographic scope of the insurer. But the overriding theme is that commercial lines insurers are more aggressively looking to go beyond business as usual.
Guidewire Insight
As Strategy Meets Action (SMA) Founder and CEO Deb Smallwood states in her blog and the SMA report, "Across commercial lines, leadership teams are experiencing a new urgency to transform." We at Guidewire agree. Commercial lines insurance is experiencing significant disruptions—from new modes of digital engagement, rapid technology change, and competition—that are raising the expectations of customers, producers, and employees. We've seen it with our customers, including Nationwide. When we listen to stories like Nationwide's Commercial Lines Transformation, we get first-hand information on how our customers are using our products to deliver innovative digital experiences to their prospects, customers, partners, and customer service representatives.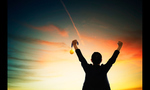 If 2017 Was the Year of Insurtech, Will 2018 be the Year of the Insurance Platform? | Celent
January 05, 2018
Platform providers want to create a rich ecosystem (facilitated by API libraries front-ending microservices) that attract insurers, and providers of a broad array of services, data, and analytics…2018 will be a critical year for these (and possibly other) platforms to gain momentum. If successful, they will significantly change how insurance technology firms compete.
Guidewire Insight
As Celent's Donald Light mentions in this blog, Guidewire is committed to providing a platform for the global industry. To do so, an industry platform must satisfy five descriptors: unify core, data, and digital; earn comprehensive industry adoption; be ever more cloud-delivered; connect an open marketplace of partners; and continuously lower the platform's total cost of ownership. With these, we agree with Donald: The platform can significantly change how insurance technology firms compete.
Telematics: a Win-Win Proposition for Carriers and Customers, and a Door Opener for the Future of Insurance
August 15, 2017
With telematics, let us imagine a very changed industry, not only at an operational level, but also on a deeper basis, potentially with a redefined business model and relationship with its customers. It is not hard to envisage new business models, also built in partnership with related industries, providing the opportunity to realize that cultural shift from "adjusting" to "preventing" risk; with positive impact both for customers and insurers.
Guidewire Insight
In a recent white paper SwissRe offered its perspective on the value of telematics to insurers and customers. It sets out some simple points that, considered together, provide a concrete picture of how the future of insurance could look. In a recent blog, Guidewire's Marco Burattino extracts some of the white paper's key points and shares his thoughts, including that telematics presents a very important opportunity to the insurance industry – to take care of the communities it serves more effectively and improve customer life quality.